Mountains from molehills
A recent court case reveals how something as seemingly trivial as a rentcharge can be turned into a big headache for homeowners.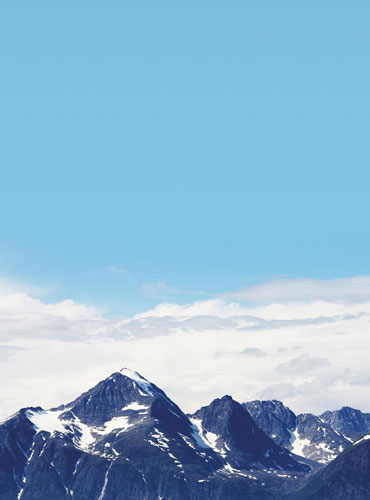 Homebuyers, conveyancers and lenders might be tempted to ignore a rentcharge on a freehold property title. A historical annual payment owed to an unknown or missing entity might seem irrelevant, especially as the passage of time often means the amounts owed seem trivially small.
But rentowners can and do come forward to demand arrears owed to them, and the Law of Property Act 1925 grants them extensive rights to recover these small amounts, even allowing them to take possession of the property.
But the case of Roberts & Ors v Lawton & Ors demonstrates that rentowners don't need to go to extremes to turn a small rentcharge into a big headache for homeowners.
Bad behaviour
Morgoed Estates Ltd owns a number of rentcharges, with arrears ranging from £6 to £15 per property. After making token attempts to collect these sums, and even refusing to accept payment on occasion, Morgoed took the unexpected step of granting 99-year leases to its directors.
They applied to register the leases with the Land Registry, which would make the affected properties unsaleable. Morgoed were demanding fees of up to £650 to cover costs before they would even consider surrendering the leases.
Within their rights
The homeowners objected to Morgoed's application to register the leases, and the First-tier Tribunal agreed, ordering the applications be cancelled after ruling the leases amounted to mortgages according to the definition given in the Law of Property Act 1925.
But the Upper Tribunal viewed a rentcharge lease as a remedy to an arrears situation, rather than a mortgage against the property, and ruled that the leases could indeed be registered.
And, while the tribunal found Morgoed's behaviour 'troubling', it pointed out that failing to demand arrears or refusing to accept payments did not affect their right to register a rentcharge lease.
This left the homeowners with no option but to pay the fees demanded by Morgoed, with no guarantee that the leases would be surrendered. Other homeowners affected by a rentcharge now face the troubling prospect that more rentowners will follow Morgoed's bad example.
Protection
Thankfully, your clients can be covered from such risks by our Freehold Rentcharge indemnity policy. Our policy will protect your client, their lessees and lenders, from specified losses resulting from the imposition of a rentcharge.
These losses can include arrears demanded by the rentowner or other payments, including costs charged by a rentowner to surrender a lease. Our policy will also protect your clients against attempts to repossess the property, as well as any legal costs involved in defending a claim.
Premiums start at £22 for a policy limit of £100,000, and cover is available provided there has been no contact with the rentowner. Call us on 01603 617617 or email enquiries@cli.co.uk for more information, or get a quote from Elite.
If you'd like to learn more about rentcharges, our case study reveals our approach to claims against our Freehold Rentcharge indemnity cover.