Much of a muchness?
How closely do you look at the terms and conditions of insurance policies? They're not exactly a riveting read, but it's something that perhaps we should all be doing.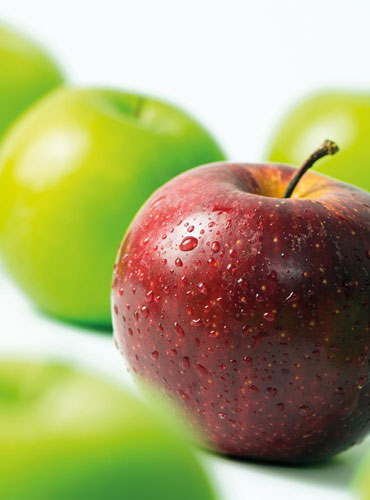 The reason we mention this is that a solicitor recently alerted us to the fact that one of our competitor's policies wasn't all it seemed. The solicitor had scrutinised the terms and conditions and came across an exclusion which potentially rendered the policy worthless for one of the circumstances it would be expected to cover.
It was a chancel repair policy and the exclusion stated that the insured freehold or leasehold owners are not covered for any losses arising from "damage to a church which is insurable (whether or not actually insured) under a material damage buildings insurance policy."
It's hardly what you'd call a consumer friendly policy, particularly in view of the FCA's Treating Customers Fairly principles, when chancel repair liability could be enforced by the church irrespective of how the chancel was damaged.
Take a closer look
The example above is merely one of many instances of dubious policy terms which often go unspotted, largely due to the belief that one legal indemnity policy is indistinguishable from another. But, upon closer inspection, the terms can vary greatly from one policy to the next and could cause problems in the event of a claim. We've listed some other common examples below (see Beware!).
Inevitably, it's often the cheaper policies that are not so robust in terms of their cover. Most of us tend to be a little suspicious of something when the price seems too good to be true, and it's often with good reason.
Legal indemnities are no different, and you're quite likely to find a number of prohibitive conditions and exclusions hidden in the policy wordings of some of the 'budget' options.
Clear and robust cover
As far as our own policies go, with the aid of straightforward, plain English wordings, we've always tried to make our policy terms as clear as possible from the outset. There are no hidden nasties lurking in the small print, and any exclusions or conditions we do include are simply designed to ensure our policies cover what they should reasonably be expected to cover.
That doesn't mean that we don't consider the cost of insurance an important factor, and we regularly review our premiums to ensure we remain competitive.
First and foremost, we've always strived to add value to our policies, making improvements which demonstrate that we're on the side of our policyholders and conveyancers.
While some of our competitors seem more intent on finding ways to make their policy wordings watertight with restrictive terms, we're all about keeping our policies consumer friendly in line with TCF principles. One thing's for sure - our carefully considered legal indemnity policies are certainly not "much of a muchness".
Beware!
Not all insurers will cover subsequent owners of a property and their lenders.

There are policies in the market which, unless the insurer gives consent, exclude claims arising following a significant alteration, extension or change of use at the property – whether it affects the insured risk or not.

Some policies state that any act or omission by the insured which prompts a claim will invalidate their cover, regardless of the circumstances and the extent to which it has contributed towards the loss.

Insurers' quotation terms are sometimes repeated as exclusions or conditions in the policy wordings, which can restrict cover for all insured parties in the future.

There can be strict time limits imposed by some insurers over when a claim should be submitted. Some will allow only 14 days to notify the insurer, after which it may not be accepted.

Disclosure of the policy to relevant parties in the future, other than the actual purchasers, their solicitor and their lender, is not permitted by some insurers. Others will at least allow permission for disclosure to be sought.