A property fraud insurance solution
Another day, another property fraud. That's how it seems right now, such is the frequency with which these crimes are being perpetrated.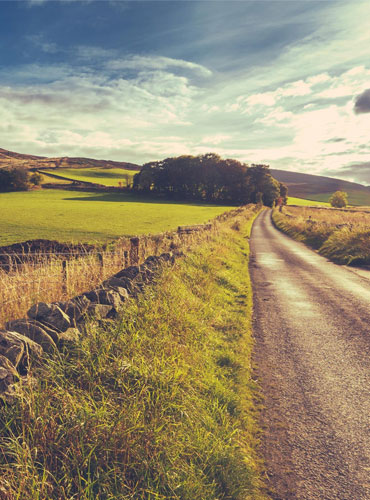 In recent times, fraudsters have been employing more sophisticated techniques, for example, using email interception to divert funds to alternative bank accounts. The rulings in recent fraud cases aren't helping matters either, with judges seemingly unable to agree in whose lap the legal liability should land.
New instances of fraud are emerging at an alarming rate, but at the time this article was published, the three cases we've briefly highlighted below were the ones making the headlines.
Case #1 - Conveyancers held liable for £1m fraud loss
The Dreamvar v Mishcon de Reya case is one that's been much discussed recently after a landmark ruling saw the solicitor firm found liable for breach of trust after its client bought a property from a tenant posing as the owner.
The ruling has sent shockwaves across the conveyancing profession, as the judge acknowledged that the firatms involved had acted honestly and innocently. However, High Court judge David Railton QC did not allow relief under Section 61 of the Trustee Act 1925 due to the hardship the loss would bring to Dreamvar. He said that "with or without insurance", Mishcon de Reya was in a better position to make good the financial loss suffered by its client.
Case #2 - Double trouble
In Purrunsing v A'Court & Co, the High Court ruled that conveyancers on both sides of a transaction were liable for the actions of a rogue seller, who posed as the owner of a Wimbledon property and pocketed the £470,000 purchase funds after they were transferred to a bank account in Dubai.
Windsor firm A'Court & Co was found to have made no serious attempt to comply with anti-money laundering regulations to prevent the fraud, and obtained no documentation linking the seller to the property. The Court also found that the buyer's conveyancer, House Owners Conveyancers Limited, was responsible for not drawing attention to any concerns after asking whether the purported owner was entitled to sell the property.
Case #3 - No duty of care
However, in a case very similar to Purrunsing (above), the court decided that the seller's conveyancer was not liable for their loss after it emerged that a property, which was unoccupied and mortgage-free, had been sold by an imposter posing as the owner, who then received the sale proceeds via a Dubai bank account.
P&P Property v Owen White & Catlin and Anor saw a fraudulent sale unravel when the true owner arrived at his property to find the kitchen being torn out, by which time the perpetrator had scarpered with the £1.03m purchase funds.
While naturally the buyers, P&P Property Ltd, looked to the fraudulent seller's solicitor to take responsibility for the loss, the High Court judge took a different view. The judge stated that the seller's conveyancer owes a buyer no duty of care, nor is it required to investigate or take responsibility for any breach of their clients' contractual obligations, and therefore could not be held liable for the loss.
Little help for victims
Despite the utter devastation, not to mention the stress, that can be caused by the huge financial losses incurred by fraud, there seems to be little in the way of assistance for the victims, with many of these cases not even being looked into by the police.
If a fraud occurs, victims are advised to alert Action Fraud, the national reporting centre for cyber-crime and fraud, who will pass a report to the City of London Police's National Fraud Intelligence Bureau. The Bureau analyses the case to find out if there are any viable lines of enquiry. If there are, the report is then sent to the police for investigation.
Even then, the local police force may not have the resources to dedicate to investigating the fraud, and according to the Fraud Advisory Panel, an independent anti-fraud charity based in London, victims outside the capital have even less chance of their cases being looked into.
Who should bear the loss?
With little help from relevant authorities, victims are understandably seeking recompense from other avenues. As the Mishcon de Reya case shows, conveyancers can be as much a victim of fraud as their clients, and simply because they have the means, they may be held responsible for shouldering the loss.
Not unreasonably, many in the conveyancing profession have asked whether insurance is available to directly protect the homebuyer should they fall victim to fraud. In fact, prior to the Mishcon case, national law firm Mills & Reeve, who represented one of the defendant's in last year's High Court ruling in P&P Property Ltd v Owen White & Catlin LLP, commented that: "There needs to be an insurance solution, but I suspect that few insurers will be interested."
An insurance solution already exists
Well, not only are we interested, we already have an insurance solution available. It's in the form of our Secure Conveyancing Insurance Policy (SCIP) which provides protection for homebuyers and their lenders for losses incurred as a result of property fraud, plus a host of other unidentified title defects.
SCIP was created in 2011 as we recognised even back then that, despite all of the checks undertaken by the most meticulous of conveyancers, determined fraudsters using techniques such as email interception, falsifying identity documents, and changing their name by deed poll, will still succeed from time to time.
Of course, SCIP isn't there to replace the checks made by both the buyer's and seller's conveyancers. Instead, it complements due diligence practices by providing an extra layer of security, so that if an issue such as property fraud arises, the buyer and lender are comprehensively protected.
As the judge in the Mishcon case acknowledged, it's important that solicitors make their clients aware of the risk of fraud, so why not ensure you are doing all you can to help buyers protect themselves by letting them know that insurance is available too?
Claims paid quickly
A key benefit for your clients is that the cover is a 'no-blame' policy, which means the insured party doesn't need to prove who is legally liable for the loss. So if an incident occurs, the buyer is able to quickly claim back their money without pursuing your PI insurer, for instance, or potentially resorting to long and costly court proceedings. They simply need to demonstrate that they've suffered a financial loss which is covered by the policy, and they will be quickly reimbursed.
While we recognise that insurance isn't a preventative measure to stop fraud occurring, those involved in the conveyancing process can at least take comfort from the protection that SCIP offers to a buyer and their lender.
For more information on SCIP, why not give us a call on 01603 617617?