Writing a prescription
They say that it's easier to beg forgiveness than ask permission. But when it comes to proving prescriptive rights over an access way, establishing whether consent has been granted can be the difference between success and failure.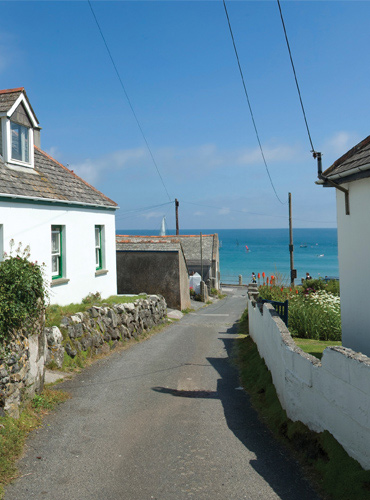 Two recent court cases demonstrate how difficult it is for property owners to prove prescriptive rights over an access way. Both cases were prompted by applications to the Land Registry under the doctrine of lost modern grant, which requires the landowner to demonstrate the access way has been used for any period of 20 continuous years 'as of right' i.e. without force or consent
Unsolicited consent
The first case, Wilson v Bowe, saw Mr and Mrs Wilson demonstrate continuous use of the access from 1976 to the present day, far in excess of the 20 years required. But challenging this was a letter from Bowes' solicitor stating that Mr Bowe had given the Wilsons verbal consent to use the access in 1982.
The Wilsons initially argued that no verbal consent was given but, when the Court suggested the letter constituted evidence that it had, they pointed out that they hadn't sought that permission, and therefore it couldn't prevent them making their claim under lost modern grant.
The Wilsons also posed a further argument that their use of the access remained 'as of right' because it had radically changed since Mr Bowe had given his consent. Mr Wilson had taken on more help and bought additional vehicles, intensifying use of the access in recent years. But the Court ruled that the increased use was not radical enough to be 'as of right'. As such, the application was refused.
Proving a negative
Consent was also at the heart of the case of Welford v Graham, which saw the Welfords demonstrate use of the accessv from the 1960s to 2014. Their claim was supported by a previous owner of the access, who testified that, during his ownership from 1978 to 1988, he hadn't given anyone consent to use it.
But the First Tier Tribunal felt that this testimony, rather than strengthening the claim for an easement, served only to highlight the lack of evidence regarding the other 10 of the full 20 years required for a prescriptive easement, and the application was refused.
This decision was overturned by the Upper Tribunal, which ruled that, given the abundance of evidence that the Welfords had already provided, it was up to the Grahams, as the access owners, to prove that consent had been given during the latter 10 year period. As they could not, the court approved the application and a prescriptive easement was awarded.
Sticking points
These cases go to show that simply using the access isn't enough to acquire prescriptive rights; even unsolicited consent can prevent an accumulation of rights, allowing the access owner to legally prevent use at any time. And while it might appear logical that testimony from an owner of the access would help a case, it seemed instead to highlight that evidence couldn't be provided for the full 20 years, necessitating another visit to the courts to acquire an easement.
Proving prescriptive rights can be problematic, which is why our Access policy can help property owners in the event of a dispute. As well as covering them for associated costs, in court or otherwise, our experienced claims team can also pursue alternative resolutions if such rights cannot be proven.
Have a look at our case study for an example of how our claims team can help with an access dispute. If you'd like to know more about the benefits of our Access indemnity cover, speak to one of our specialists on 01603 617617 or email enquiries@cli.co.uk.