Powys cleans up in court
The ruling in Powys v Price raises the worrying risk that more innocent property owners will be lumbered with the costs of cleaning up land contaminated by a third party.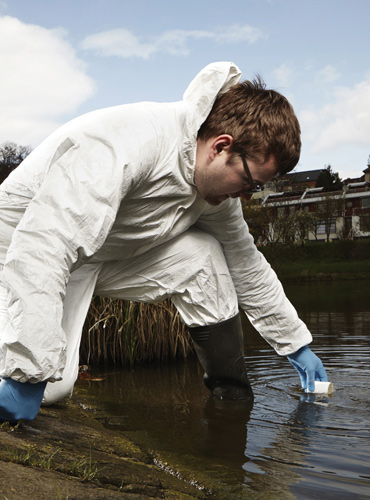 The basic facts of the Powys case are simple. In the 1960s, a landfill site was operated on part of a farm owned by Mr Price and Mrs Hardwick. The Borough of Brecknock became responsible for running the site in 1974 until 1992, when it ceased tipping and restored the site to agricultural use.
In 1996, the Borough of Brecknock was dissolved as part of a larger reorganisation of local government in Wales, and Powys County Council was formed to replace it. When Part IIA of the Environmental Protection Act (EPA) came into force in 2001 (2000 in England), concerns were raised that Brecknock's tipping on Mr Price and Mrs Hardwick's land might have caused contamination.
Powys carried out monitoring and mitigation works, but stopped doing so after reviewing the decision in R (National Gas Grid (formerly Transco plc)) v Environment Agency, which led Powys to believe they weren't liable for any contamination that might have been caused by the landfill. Mr Price and Mrs Hardwick disagreed, and took Powys to court to settle the matter.
Initial ruling
Powys claimed that they had not inherited any contaminated land liabilities when they had taken over from Brecknock, relying heavily on the ruling in Transco to support this argument. But the Court ruled that the Transco decision was based on language found in the Gas Acts 1948 and 1986. A reorganisation of a local authority was, naturally, not subject to these Acts, and so the Court ruled that Transco had no bearing on the case, and that Powys was liable for any potential contamination.
Slipping through the cracks
But the Court of Appeal overturned this decision. It pointed out that Part IIA of the EPA, which created such liabilities, came into force in 2001, whereas Brecknock ceased to exist in 1996. As such, Brecknock was not subject to any contaminated land liabilities when it ceased to exist, and so there were no liabilities to transfer to Powys.
And because Powys was a distinct legal entity, it could not be made liable under Part IIA because it had not been responsible for the tipping. As such, the liability slipped through the cracks, and left Mr Price and Mrs Hardwick facing the costs of cleaning up potential contamination caused by a third party.
Consequences
It's safe to say that a technicality is at the root of this decision, and it's a technicality that other local authorities and businesses could resort to if they find themselves in a similar position in the future.
This raises the risk that innocent property owners will be left facing costly clean-up operations purely because those responsible for contaminating the land have undergone a restructure or reorganisation; not an uncommon occurrence, particularly with local authorities and utility providers.
This controversial decision means further uncertainty for your clients, and lenders are likely to have greater concerns too. If an environmental report raises concerns about historical contamination, then our Contaminated Land policy is available from £79. Cover is also available with no environmental report and premiums for this option start at £37. For more details, contact us on 01603 617617 or enquiries@cli.co.uk.