Property fraud - on the rise
Cases of property fraud have increased dramatically in recent years. Unsurprisingly, this growing threat is causing a great deal of concern amongst the conveyancing profession.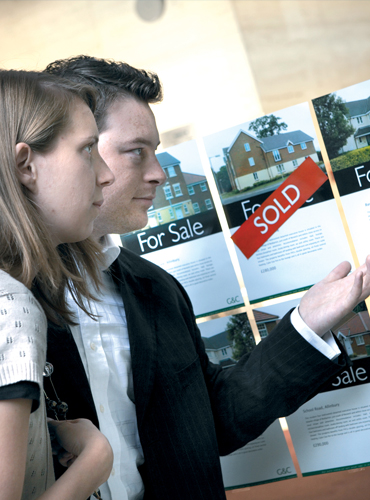 A major worry is in agreeing who in the conveyancing process foots the bill if the culprit gets away with the money; and it's not just solicitors who should be concerned. Lenders or buyers could just as easily be facing a significant loss, as it's often unclear just who should bear the cost.
When due diligence isn't enough
One recent example was the case of Nationwide Building Society v Davisons Solicitors, which proved that even when a solicitor acts with due diligence, sometimes it isn't enough to prevent fraud, and raises questions over who is responsible for the loss.
Davisons, acting for the buyers, had not dealt with the seller's solicitor before, so sought verification of their identity. Upon checking, they were reassured to find the details of the solicitor and its branch office on both the Law Society and the SRA websites.
The buyers paid a substantial deposit directly to the seller, and Davisons were unable to verify where the funds for this had come from. So, as standard practice, Davisons notified the lender, Nationwide, and the Serious Organised Crime Agency, who both confirmed they were happy for the transaction to proceed.
Davisons received the mortgage advance from Nationwide, and they forwarded these funds to the seller's solicitor in the usual way. After 'completion' however, Davisons were shocked to discover that they had been dealing with a fake branch of a law firm, and that fraudsters had disappeared with the money.
As Nationwide were left out of pocket to the tune of over £185,000, they subsequently issued proceedings against Davisons for breach of contract and breach of trust. After a lengthy legal wrangle, the Court of Appeal ruled that Davisons, in carrying out the necessary checks and seeking authorisation from the correct channels, had acted diligently and were not liable for the loss.
What protection is there?
With the solicitor exonerated, the lender has lost a substantial sum, and the question of what steps can be taken to protect interested parties against property fraud remains.
The simplest answer is insurance. In this instance, had Countrywide's Secure Conveyancing Insurance Policy (SCIP) been in place, Nationwide would not have had to prove that any other party was to blame for the situation they found themselves in. By simply demonstrating that they'd suffered a financial loss covered by the policy, the claim would have been quickly settled.
This is because SCIP is designed to cover homebuyers and lenders against losses arising from property fraud, as well as a host of other unidentified title defects. And, rather than replacing the checks required by the CML handbook, SCIP complements conveyancers' usual practices by providing additional peace of mind cover against these unknown or unforeseen risks which may come to light after the transaction completes.
If you'd like more information about SCIP, contact us on 01603 617617 or enquiries@cli.co.uk.
Land Registry prevention measures
Since 2006, when the Land Register became a document of public record, the number of cases of property fraud has risen spectacularly, for which the Land Registry has received some heavy criticism (not to mention some hefty claims against its indemnity fund).
In response to the growing threat, the Land Registry has taken steps to bolster its fraud prevention measures. As part of a range of counter-fraud initiatives, in February 2012, it launched a trial where absent property owners could place a restriction, meaning that a solicitor or conveyancer is required to certify that they are satisfied the person selling the property is the true owner.
The Land Registry has also recently introduced a Fraud Hotline which was set up for homeowners who are concerned that their property might be subject to a fraudulent sale or mortgage. By calling the 'hotline', they can quickly alert the Land Registry and speak to a specially trained member of staff about what to do.