Chancel liability - business as usual
The legal landscape for chancel liability was altered permanently in October 2013, with the enforcement of the Land Registration Act 2002, but the conveyancing process has remained largely unaffected.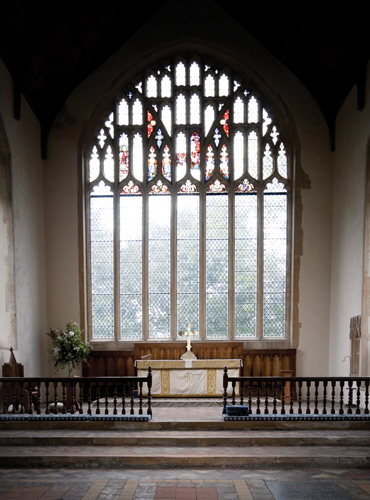 Though the deadline passed with little initial impact on the conveyancing process, it seems the additional press coverage given to the issue of chancel repair liability has triggered a sense of fear among homeowners, who were mostly unaware these rights existed.
Daily Mail warning – Jan 2014
The Daily Mail warned readers of the dangers of chancel liability in their story "Homeowners face huge bills for repair to churches under ancient laws - regardless of their religion".
The story detailed the threat to homeowners saying that: "Letters have been sent to thousands of people informing them that they are liable to contribute towards the upkeep of nearby Anglican churches, under rules which date back to the reign of Henry VIII, but are rarely enforced today."
As well as explaining the impact of chancel repair liability, the article makes reference to the Aston Cantlow PCC v Wallbank case. They also revealed that 247 churches have so far registered 12,276 homes or plots as being liable.
Panic and confusion – Oct 2013
An article published in the Norwich Advertiser reported that "panic and confusion" was caused to the residents of around 900 homes in Gorleston, Norfolk, after letters sent by local solicitors informed them that they could be liable if the Parochial Church Council of St Andrew's decided to claim for chancel repairs.
The Reverend of St Andrew's moved quickly to reassure residents that it is highly unlikely that they would be billed for repairs. However, a number of homeowners were greatly concerned by the "scare story" included in the letter.
The Church followed up with a letter of its own, explaining to residents who may be liable for chancel repair costs that they can release themselves from any future financial obligations to the church by purchasing a 'certificate of exemption' for £50.
Under the Act, the Church of England had until midnight on 12th October 2013 to register all chancel repair liabilities. However, the impact of the Act has been reduced because until an affected property is first sold, it remains at risk of a liability being registered against it.
One noticeable effect the deadline has had however, is that we've seen a higher number of requests for our known liability policy to cover property where a notice has been registered indefinitely against the title.
We're handling these cases in the same way that we've always done. Each enquiry is individually assessed, taking into account the extent to which the property is affected by the liability, its location, and where appropriate, the acreage that the property rests on. Premiums for these known liability cases remain competitive, starting at just £96 for a policy limit of £100,000.
Short-term registration risk
There has been some confusion over whether or not any risk remained of a liability being registered on a title in the period between exchange and completion.
Some solicitors have taken the view that a priority search around the time of the exchange would 'freeze' the property register, ensuring that no chancel liability notices could be registered during the priority period. Others disagree, saying that the priority search would not afford any protection at all, because the liability remains enforceable under the Chancel Repair Act 1932, irrespective of the Land Registration Act.
More recently, a view has emerged that chancel liability may remain enforceable under the 1932 Act irrespective of non-registration, and that cover for a potential liability is still required.
Until the position is clarified, we will continue to provide our existing potential liability policy when required, which will ensure your clients are fully protected, up until each transaction is completed.
For more information regarding Chancel Repair insurance, including an indication of premium, call 01603 617617 or email enquiries@cli.co.uk.