Property fraud claims another victim
A homebuyer fell prey to conmen when he was sold a house by an imposter vendor, in circumstances which are becoming increasingly familiar for those in the conveyancing industry.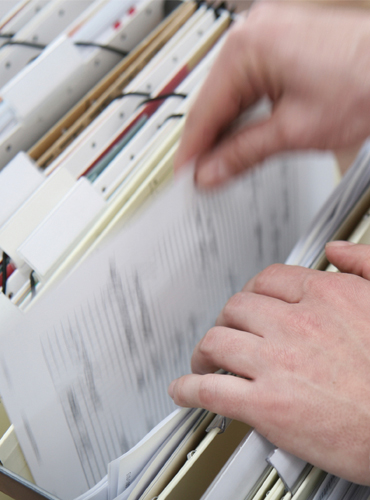 Though the case of Ikbal v Sterling Law (2013) largely focuses on the issue of breach of trust between the purchaser and his solicitors, it does serve as a powerful reminder that fraud poses a real threat.
Mr Ikbal appointed Sterling Law to act on his behalf for the cash purchase of a £350,000 property in Hackney. The transaction proceeded normally until the point when Sterling Law had transferred the purchase monies to the seller's solicitor, Fernando & Co, and no TR1 transfer document was received in return.
No record of the transaction
Sterling Law delayed chasing the title documents and meanwhile Mr Ikbal began to carry out building works to the vacant property. It later transpired that Fernando had not been acting for the genuine owner of the property (who'd actually died some years before) and, a few months after the 'completion' date, the beneficiaries discovered the situation and began possession proceedings against Ikbal.
The Solicitors Regulation Authority subsequently intervened into Fernando's practice, and could not find any evidence that the transaction had ever taken place; indeed it was discovered that an employee of Fernando was also party to the fraud.
Breach of trust
Unsurprisingly, there was no trace of the purchase money. Mr Ikbal, in trying to recoup his cash, had no option other than to bring a claim against Sterling Law for breach of trust, as the funds had been handed over using the Law Society's Code for Completion by Post, without any express agreement. Although the Court upheld Mr Ikbal's claim, Sterling Law was granted relief under section 61 of the Trustee Act 1925, as the judge ruled that Mr Ikbal's loss was not caused by the actions of his solicitors. Summing up, the judge said that regardless of the breach of trust, the perpetrators would still have committed the fraud. This will have provided scant consolation to Mr Ikbal, who was left massively out of pocket.
Covering what couldn't be uncovered
This is yet another example of criminals duping both the purchaser and the solicitors into believing that a transaction is genuine. Naturally, it begs the question; what more could've been done?
One answer is insurance. Countrywide offers a policy that provides protection against unforeseen or unknown conveyancing risks. It's called SCIP (Secure Conveyancing Insurance Policy), and is designed to cover losses arising from property fraud, as well as a host of other title defects that can prove difficult or impossible to detect.
No-fault policy
In the situation described above, had SCIP been arranged, Mr Ikbal would have been quickly reimbursed for his loss. This is because SCIP is a 'no-fault' policy. If an unknown title problem does surface after the property has been purchased, and a claim is made under the policy, the buyer (and lender, if applicable) simply has to demonstrate that they have suffered a financial loss under the policy, and the claim will be settled.
To protect your clients against the growing threat of property fraud, why not find out more about SCIP? For more details, contact us on 01603 617617 or email enquiries@cli.co.uk.