Rough justice?
The Court of Appeal recently overturned a High Court ruling in a property fraud case, making a conveyancing firm the scapegoat for a crime which the Court admitted would have succeeded regardless.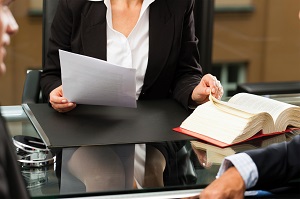 In May 2009, RA Legal was jointly instructed by a buyer and their lender, Santander, for the purchase of a residential property in London. In the belief that it was completing the sale, RA Legal transferred the funds to the vendor's solicitor, Sovereign Chambers LLP*. It was then discovered that Sovereign had never been instructed by the vendor, and were dishonestly posing as her solicitors. After receiving the full purchase price of £200,000, Sovereign promptly disappeared, and the money has never been seen since.
Initial ruling
Santander immediately issued proceedings against RA Legal in June 2013, but the High Court excused RA Legal of any fault on the grounds that they were deemed to have acted honestly and reasonably. They also reasoned that none of the criticisms regarding the way RA Legal had acted could be connected to the lender's loss.
Decision reversed
However, in February 2014, the Court of Appeal decided that because RA Legal had strayed from best conveyancing practice (their errors included not obtaining agreement from Sovereign for adopting the Law Society's code for completion by post, and paying the purchase money before contracts were exchanged), they could not be excused from responsibility for Santander's loss. Despite acknowledging that even if RA Legal had followed best conveyancing practice to the letter, the fraud would still have succeeded, the Court found that they had acted "unreasonably in a manner connected with the loss."
Our view
This seems a rather harsh decision by the Court, and is likely to be viewed that way by conveyancers too. In spite of establishing that the conduct of RA Legal was honest and that they had not caused the lender's loss, they were still found liable.
It's true to say there were departures from best conveyancing practice in this case, but they were mostly explained away as time saving practices by a firm under extra pressure in an increasingly busy market. So, what can be done to provide protection for conveyancers in this situation?
One answer is insurance. Of course, conveyancers should ensure that due diligence is carried out thoroughly, but as the Court noted, that isn't always enough to prevent fraud occurring.
Unforeseen risks
Our Secure Conveyancing Insurance Policy (SCIP) is designed to protect you, your clients and their lenders by covering losses arising from property fraud, plus a host of other unforeseen title defects that can prove difficult or impossible to detect.
Even when all the usual checks are made as part of the conveyancing process, there's always the chance that once a transaction completes, an issue such as fraud may surface. By offering protection against the unknown, SCIP provides additional peace of mind to everyone involved in the transaction.
What's more, in a situation such as the RA Legal/Santander case, if a claim was made under our SCIP cover, Santander would not have had to wait for liability to be proved before being reimbursed. This is because SCIP is a 'no-fault' policy, meaning that the buyer (or lender, if applicable) simply has to demonstrate that they've suffered a financial loss covered by our policy, and the claim will be settled.
To find out more about SCIP, contact us on 01603 617617 or email enquiries@cli.co.uk.
* Sovereign Chambers LLP, which was dissolved in July 2010, has no connection to any other law firm of a similar name.