A glimmer of light
The last few years have seen the Courts' stance on rights to light act as a major block on development, especially in city centres. Developers have been frustrated in their efforts to secure finance for projects or have become embroiled in protracted legal disputes and ongoing negotiations.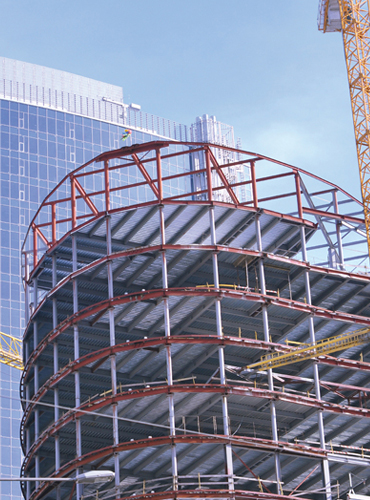 All that looks set to change following a recent decision by the Supreme Court in the case of Lawrence v Coventry t/a RDC Promotions, where the principles of the Shelfer test (see box below) were considered.
Even though the case concerned a purchaser of a property claiming that the operation of a speedway track amounted to legal nuisance, the Court's consideration of how and when the Shelfer test should be applied will have been of keen interest from a rights to light perspective.
Shelfer test shelved?
In a couple of recent high-profile rights to light cases *, the Shelfer test has been used to decide that the injury to the affected party could not be compensated in monetary terms, and so injunctions were enforced against the developers concerned.
In the Lawrence v Coventry case, however, the Supreme Court was highly critical of the strict application of the Shelfer test, and said that judges should exercise 'judicial discretion' in the future.
This sentiment was echoed by the President of the Supreme Court, Lord Neuberger, who sought to clarify the position by stating that even if all 'four limbs' of the Shelfer test are not satisfied, an injunction should not be granted automatically.
The upshot is that while an injunction is often the primary resolution for interference with property rights, including rights to light, Courts should apply more flexibility in future when making a decision whether or not to award damages. This more balanced, common-sense approach will hopefully provide some comfort to developers.
Need for protection
The 'Shelfer' test is a set of rules commonly applied by the Courts to decide whether to award damages or an injunction.
It originates from the 1895 case of Shelfer v City of London Electric Lighting Co Ltd, and the tests are designed to determine whether:
the injury is small

the size of the injury is capable of being estimated in monetary terms

the injury can be compensated by a small payment

it would be oppressive to the developer to grant an injunction.
Previously, unless the four key tests were satisfied, damages were not awarded and the Court resorted to an injunction.
Of course, these principles are yet to be tested specifically in conjunction with rights to light. So, while this appears to be an encouraging breakthrough for the development industry, until the situation is clarified in Court on a rights to light case, there remains a need for adequate protection. Even if the ruling is to award damages, the sums involved can be pretty hefty, not to mention that in the event of a dispute, legal fees and delay costs can mount up quickly.
Rights to Light insurance
Countrywide is one of only a few companies to offer a specific Rights to Light indemnity policy. Our cover is designed to protect the developer where they believe a development has the potential to block, or partially block, another property owner's light, and that person may pursue a rights to light claim.
As standard, our policies cover the following potential losses:
All legal defence expenses

Damages awarded by the Court or settlement costs agreed out of Court by the insurer

Any expenses involved in complying with an injunction

A reduction in market value following enforcement action

Abortive construction costs and contractual liabilities
If you have a rights to light case that you'd like one of our specialists to handle, please call 01603 617617 or email enquiries@cli.co.uk.
*Regan v Paul Properties Ltd (2007) and Heaney v HXRUK II (CHC) Ltd (2010)