Change for the better
The way we all live and work has been transformed by technology, and despite the odd frustration, it's hard to deny the positive impact it has had on our lives.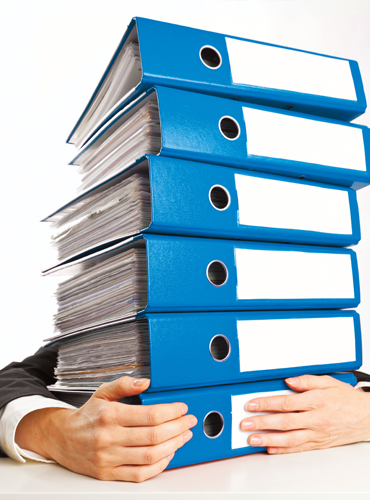 Take the publishing industry for example. In just a few short years, the popularity of ebooks has grown massively, and it's not hard to see why. Not only are they infinitely lighter, allowing you to carry a library of thousands of books, they are often cheaper than their paper equivalents.
Technology hasn't been a stranger to the legal indemnity market either. In the last few years, we've seen a surge in the number of conveyancers using online facilities to arrange cover, including from our own quotation site, Elite. Our research suggests that large numbers have migrated from using self-issue packs.
Self-issue pack vs. online
So what is driving many conveyancing solicitors to switch to an online service? After all, for sheer simplicity, self-issue packs would appear to be hard to beat.
Well, in addition to offering the same straightforward service as the packs, many online facilities offer a multitude of extra benefits. We've listed a few of these below:
Premiums – the prices listed in self-issue packs are often out of date. By contrast, prices are updated regularly on websites; so whenever you obtain a quote online, you can be sure you're getting the most up-to-date rates.
In addition, on Elite, we can apply discounts for firms that regularly arrange a high volume of legal indemnity policies – something we are unable to do with the pack.
Range of covers available – there is a finite number of covers that will fit in self-issue packs, whereas there's no limit to the amount of policies that can be made available online.
Specimen policy wordings – in the same way that the premiums in the pack can become quickly outdated, the specimen policy wordings are often not the most current either. Online, however, the latest policy wordings are made available immediately.
Payment options – when ordering a policy through a pack, payment is usually required via cheque. On the other hand, websites offer a choice of not only cheque or electronic payment, but often the option to set up a monthly account too.
The monthly account arrangement we offer is of great benefit, as we do not have to wait for payment, meaning that documents can be emailed to our customers within seconds of ordering a policy.
Looking to the future
It's unlikely that online services will spell the end for self-issue packs, as ebooks haven't done for their physical counterparts.And self-issue packs offer some unique advantages of their own; for instance, you can still issue cover notes if there's a power cut, and the weight of the folders mean they also make effective door stops! Not to mention that thousands of conveyancing solicitors still regularly rely on them as another simple means of supplying legal indemnity cover. So, while they are still popular, why upset the applecart?
If however, you are looking for a modern successor to the self-issue pack, making the switch to online is the obvious choice. It is fast, flexible and up-to-date, and offers a wealth of additional benefits.
Find out more about Elite, or contact us on 01603 617617 or enquiries@cli.co.uk if you have any queries.