Spot the difference
On closer inspection, seemingly similar legal indemnity policies can reveal crucial differences.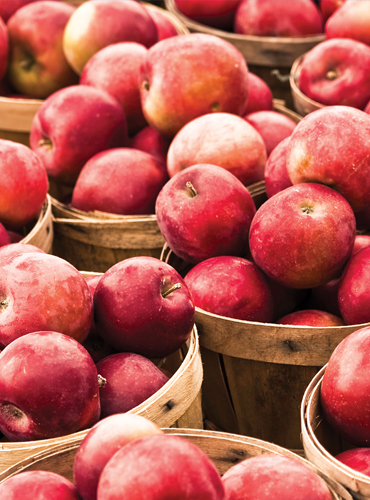 You can't have failed to see those slightly annoying TV adverts that urge us all to 'compare the market' or 'go compare'.
Despite being fronted by meerkats and an irritating opera singer, the key message of these ads is a credible one: with so many different insurers offering what may appear to be identical cover, it's vital to be able to weigh up the pros and cons of each policy, and not make a decision based purely on price.
In the past, shopping around for a car or home insurance quote meant going to a local broker or making a whole load of phone calls. Now, by simply visiting a comparison website, you can quickly obtain quotes and compare policies offered by a wide range of insurers.
Though there are no comparison websites for legal indemnity insurance, the emergence of self-issue services and quotation sites has made it far easier and quicker to obtain quotes from a number of insurers. For the most part, these have helped to improve the service offered to the conveyancing profession, by speeding up the process for conveyancers who are usually working within tight deadlines.
But in the same way that cover varies from one motor insurer to the next, there are stark differences in legal indemnity insurers' policy wordings, which could cause problems in the event of a claim.
As conveyancers know all too well, one of the main regulatory rules is that property lawyers must always act in the best interests of their clients. In our view, this means that when arranging legal indemnity insurance, all relevant factors should be considered, and not just the price. This includes policy cover, terms, conditions and exclusions.
After all, there's little point purchasing insurance that proves worthless in the event of a claim; and claims do occur, more frequently than many believe.
You get what you pay for
The phrase 'you get what you pay for' can be applied to many things, and legal indemnity insurance is no exception. There are some insurers trading solely on the basis of providing cheap policies, but as you'd expect, the quality of the cover is compromised by using clauses and restrictions hidden in the small print (see 'A word of warning' below).
Financial security
Not only can some policies be lacking in terms of the protection they provide, the insurers themselves may not be financially secure. Credit ratings agencies assign insurers a rating based on their ability to handle their financial liabilities, now and in the future. This includes their ability to pay claims. It may surprise you to learn that there are insurers listed as "subject to adverse economic conditions", which means if the economic climate changes, their capacity to meet financial obligations could be weakened. Some insurers, as they're not based in the UK, aren't given a rating at all.
A word of warning
You should watch out for some of the following which often appear in the small print of policy wordings and can cause difficulties in the future if a claim occurs.
Beware!
Subsequent owners of the property and their lenders are not covered under all policies.
There are policies which, unless the insurer gives consent, exclude claims arising following a significant alteration, extension or change of use at the property - irrespective of whether it affects the insured risk.
Some policies state that any act or omission by the insured which prompts a claim, regardless of the circumstances and the extent to which it has contributed, will prejudice their claim and invalidate cover.
Insurers' quote terms are sometimes repeated as exclusions or conditions in their policy wordings, which can restrict cover for all insured parties in the future.
There can be strict time limits imposed by some insurers for when a claim should be submitted, such as 14 or 30 days, after which it may not be accepted.
Disclosure of the policy to relevant parties in the future, other than the actual purchasers, their solicitor and lender is not permitted by some insurers. Others, however, will at least allow permission for disclosure to be sought.
Doing things differently
When it comes to our own insurance policies, we take pride in being able to couple our comprehensive, market leading cover with competitive premiums. Our extensive range of policies differ from many other insurers as they do not contain as many conditions and exclusions, making them altogether more consumer friendly. With the aid of our plain, simple and transparent policy wordings, you can easily ascertain the cover required for your client and their lender.
We also have the advantage of our policies being underwritten by Liberty Legal Indemnities who enjoy a security rating of A (strong) from Standard and Poor's. This score is one of the highest available, and is among the best in our market.
Same difference?
Cover offered under policies may often appear to be the same for all insurers, but on closer inspection, the terms vary greatly from one insurer to another. The following examples highlight some of the differences between a couple of popular covers.
Absent landlord indemnity
Some insurers exclude claims in relation to:
unresponsive landlords or unpaid ground rent where the insured should reasonably be able to trace the landlord – yet it is the lack of a reply from the landlord which can prompt the need for cover in the first place
known breaches of leasehold covenants – but other policies, such as our own, will cover alterations if they are at least 12 months old
unpaid ground rent where the insured has failed to apply for Court relief – in our experience, in the event of a claim, simply deciding to pay the rent first may be enough to settle the claim, and therefore render an application for Court relief unnecessary
Search indemnity
Some providers exclude claims or do not provide cover in relation to:
the identification or registration of any contaminated land at the property
structural alterations or extensions to the property, which are less than 12 months old prior to cover commencing
These terms effectively remove cover for existing contaminated land and building regulation/planning enforcement notices, as they could have been revealed by searches, and do not comply with lenders' requirements in the CML handbook.
You can find more information about any of our policies online, including a copy of policy wording, or you can contact us on 01603 617617 or enquiries@cli.co.uk with any queries.