The importance of being earnest
Obtaining legal indemnity insurance may well be an incidental part of the conveyancing process, but that shouldn't water down its importance.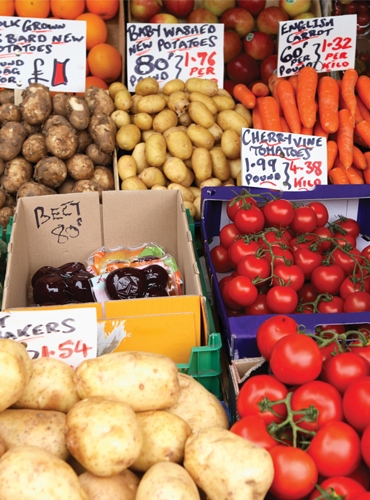 Defective tiles!
Though conveyancers are well-versed in the nature of various title defects, most lay persons will have little or no knowledge of them, and therefore are unlikely to understand why insurance is required, which can sometimes cause our claims team difficulties.
From time to time, they receive calls from confused homeowners asking whether we will pay for things not covered by their policy, such as the cost of repairing their leaky windows or their broken shower, for example. On one occasion, someone had clearly misread their Defective Title indemnity and called to ask us about replacing their defective tiles!
As much as we try to make the policy cover clear in our wording, not everyone takes the trouble to read the terms and conditions, so we rely on your expertise to explain to your client what the policy does, and doesn't, cover.
With the CML handbook often dictating when a policy should be in place, and a perception that claims rarely occur, arranging cover is often viewed by conveyancers as a tick-box exercise. With this approach, it's possible that the focus on the reasons insurance is required in the first place is lost, and the policy is merely treated as a means to an end, rather than the long-term protection that it should be.
The price is right; is the cover?
The temptation may be then, to choose an insurance policy based purely on the price, with little regard given to other vital factors, such as policy cover, terms, conditions and exclusions, the security rating of the insurer and their claims handling ability.
Of course cost is a key factor, but it's more important that a policy is chosen for the right reasons, because, as with all forms of insurance, the inadequacies in the cover only become clear in the event of a claim; at which point it is too late.
Getting value for money
There is a need to ensure that the legal indemnity policy you recommend for your clients is not only competitively priced, but also fit for purpose.
We're not afraid to admit that we're not always the cheapest insurance provider out there; but neither do we litter our policies with a host of prohibitive terms, conditions and exclusions that some of our competitors choose to include. Our plain and simple policy wordings set out exactly what is, and is not covered, so that you can understand the precise extent of cover. This means that if your client needs to make a claim, they shouldn't find 'nasties' hidden in the policy terms and conditions.
Claims handling
Admittedly, insurance companies don't have the greatest of reputations when it comes to handling claims, often accused of being slow, showing little regard for the interests of their policyholders and doing everything they can to get away with paying as little as possible.
We do not believe that these accusations can be levelled at us. We have an experienced in-house claims team, who work to extremely high service standards, dealing quickly with all correspondence. We have also drawn up a specialist claims panel, comprising some of the UK's leading litigation lawyers, who provide us with legal advice and assistance where necessary. And, as you can see from our figures below, we pay out claims frequently and fully accept that's what our policies are for.
That's not to say we're in the business of paying claims willy-nilly. Our team works hard to ensure that a satisfactory outcome is reached for all parties, and in many cases, that means spending time and money defending the insured's rights and rectifying an issue, rather than simply writing a cheque to make the problem disappear.
High settlement figures
We accept that legal indemnity claims don't occur as often as claims on motor insurance policies, for instance. Due to the large sums insured and complex litigation issues though, when a claim does arise, the settlement figures are usually pretty high.
For evidence, just take a look at the total amounts we've paid out on some of our most common indemnity covers in the last 12 months:
Access - £820,897
Defective Title - £590,570
Restrictive Covenant - £548,329
Planning - £216,889
Services/Drainage - £121,595
Ability to pay
Another vital factor for conveyancers to consider when arranging insurance is the insurer's ability to pay claims long-term. Insurers are given a security rating by ratings agencies which takes into account their financial stability, and their capacity to pay claims both now and in the future.
You'd probably expect most legal indemnity insurers to have an excellent rating, but that's not always the case. There are some firms out there with a less than impressive security rating, and some aren't even given a rating at all.
At Countrywide, we have the advantage of our policies being underwritten by Liberty Legal Indemnities, who enjoy a security rating of A (strong) from Standard & Poor's and Fitch.
These ratings are especially important in our market, given that many legal indemnity policies are provided on an indefinite basis and can often lie dormant for many years before being called into action. This means that your clients can be assured that if they encounter an issue, whether now or many years in the future, we will still be around to handle and pay their claims.
Talking about claims
For an in-depth discussion about claims, why not get in touch with our experts? We're more than happy to pay you a visit to discuss a number of topics including our claims process, some of the scenarios we encounter, recently handled claims and the importance of choosing the right cover from the right insurer. Many of our customers have also been surprised when our team has mentioned claims that have occurred on policies that they've arranged.
If you feel a visit would be worthwhile, please contact our Business Development team on 01603 617617 or enquiries@cli.co.uk.