A new breed of house burglar
"Why bother breaking in when you can steal the whole building?" – The words of Daily Mail columnist Max Hastings after fraudsters sold his wife's house without her knowledge.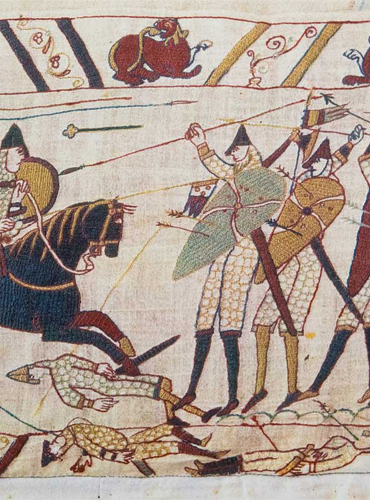 The Daily Mail featured an article in December 2015, written by Mr Hastings, in which he describes in detail how his wife's house had been 'sold' from beneath her to an unwitting purchaser.
Stolen identity
Mr Hastings' wife, Penny, had been letting her property via an agency. Her previous tenants moved out in June 2015 and the agents told her they had found a replacement. His name was Kevin Hafter; though it appears this was a stolen identity.
The agents said that his references, provided through a credit referencing agency, were deemed as acceptable. He declared an annual income of £110k, paid the deposit and collected keys at the end of the month.
As soon as 'Mr Hafter' took possession of the property, it was apparently placed on the market with the estate agents, Foxtons of Fulham Broadway. 'Mr Hafter' claimed to be acting on behalf of Penelope Hastings - the actual owner of the property - who, he said, lived in Chicago.
Battle of Hastings
Mr and Mrs Hastings learned that a woman from Catford, South-East London, had changed her name to 'Penelope Hastings' by deed poll, and had obtained a passport declaring her to be Penelope Hastings. However, it appears that just a photocopy of this official document had been sufficient for the sale of the property.
After a price had been quickly agreed with a keen purchaser, a firm of licensed conveyancers acted for the alleged seller, and the full asking price of £1.35 million was handed over.
The good news for Mrs Hastings was that the Land Registry, suspicious that something was amiss, declined to register the sale, so she was still the owner. Unfortunately for the would-be purchaser though, the money disappeared without a trace.
All too common
As shocking as the story is, this will come as no surprise to those in the conveyancing industry. As Mr Hastings acknowledges in his article, the issue of property fraud is becoming more commonplace, and he learned that the Metropolitan Police alone were investigating 21 cases of potential fraud at that time.
Recognising the issue, a number of initiatives have beenintroduced to try and prevent fraud occurring, including the Land Registry's Property Alert service which automatically notifies an owner who has signed up to the service when certain activities occur on their monitored property.
Insurance protection
While not being able to prevent these awful situations from happening, our Secure Conveyancing Insurance Policy (SCIP) at least offers protection from the potentially disastrous consequences of property fraud.
Our policy covers homebuyers and lenders against losses arising from property fraud, as well as a host of other unidentified title defects.
Even when all the usual checks are made as part of the conveyancing process, there's always the chance that once a transaction completes, an issue such as fraud may rear its ugly head. By offering protection against the unknown, SCIP provides additional peace of mind to everyone involved in the transaction, and with premiums starting from around £70, it's an inexpensive solution too.
Speak to one of our specialist underwriters on 01603 617617 or enquiries@cli.co.uk to find out more about SCIP.