A matter of time
Hindsight might offer 20/20 vision, but it serves little practical purpose unless, in looking back, it serves to point the way forward.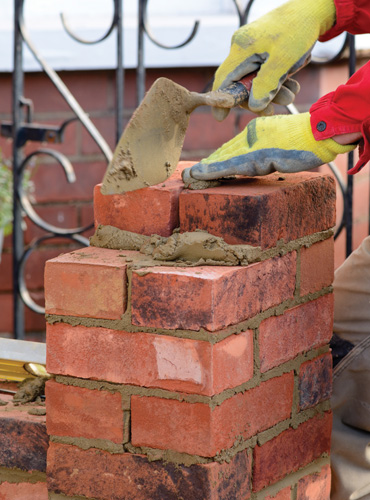 A recent example is the case of Lea v Ward, which saw the court take a practical view when awarding damages, but which nevertheless resulted in considerable delays for the developer.
Looking back
Mr Ward wanted to build six residential properties on part of his land over which a neighbour, Mr Lea, had a right of way. Mr Ward offered Mr Lea an alternative route across his land in exchange for surrendering his right of way. Unfortunately, discussions broke down, but Mr Ward began work on his development regardless.
The building works required some fencing to protect the public. This was erected in April 2015 and temporarily obstructed Mr Lea's right of way until September (although Mr Lea only noticed after the fencing had been in place for three months).
It was only when Mr Ward subsequently erected some gate posts across the access in November 2015 that Mr Lea took him to court, claiming an obstruction of his rights and seeking an injunction against the development.
A costly delay
On the matter of the fencing, all parties agreed that Mr Lea's right of way had been temporarily obstructed. But the provision of an alternative route, coupled with the fact that Mr Lea hadn't noticed the obstruction for three months, led the judge to rule that the impact on Mr Lea had been minimal, and that Mr Ward should pay nominal damages of just £5.
The gate posts presented a more complicated issue. The crux of Mr Lea's argument was that his right of way was at least 5 metres wide, whereas Mr Ward had narrowed it to just 2.25 metres in some places, constituting a permanent interference with his rights.
The judgment as to the width of the right of way is lengthy and involved but, in essence, the judge ruled that Mr Lea's right of way was 4 metres wide. Mr Ward was ordered to alter the gate posts to widen the path, and pay Mr Lea damages of £500 for the obstruction of his rights.
The Court's ruling was practical and fair. But the true cost to Mr Ward was the delay in being able to continue developing his land: Mr Lea issued proceedings in May 2016, holding up work until the final judgment was issued in September 2017.
Looking forward
Given the considerable delays that can be caused by injunctive proceedings, property owners need to tread carefully around a third party's rights. Even contacting the third party to negotiate the release of rights, as Mr Ward did, can raise the risk of a dispute and potential proceedings. A good alternative to negotiating with third parties is often to consider the different types of insurance available, protecting against the risk of costly delays at the outset. For instance, our Obstruction of Rights cover might be worth considering if your client is seeking to build on land over which third parties have a historical right of way which has been altered or obstructed but could still be enforced.
Our underwriters take a practical view on every enquiry they receive, underwriting each case in a way that minimises as much risk to your client as possible while offering the most competitive premiums. Our cover not only helps keep property transactions moving through to completion, but also allows construction projects to continue without delay.
Should a claim threaten to interrupt construction, our expert claims team will do their utmost to ensure that delays are avoided or, if unavoidable, at least kept to a minimum. This edition's claims case study demonstrates an example of how we kept a construction project on track in the face of a claim.