Reasons to be cheerful
In the 1979 song Reasons to be Cheerful Part 3, by Ian Dury and the Blockheads, among the things listed as 'reasons to be cheerful' are yellow socks, carrot juice and a ploughman's lunch.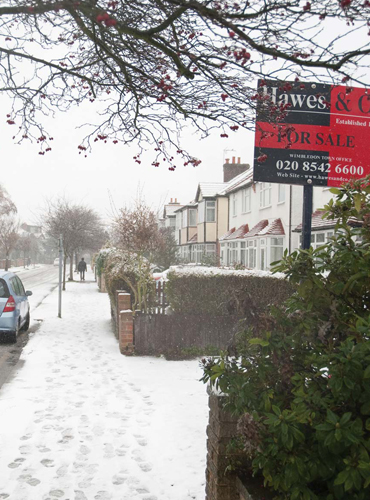 As nice as those things are, we're pleased to say we've got a few more noteworthy things to be thankful for in 2015. The last 12 months has seen some excellent growth in the property market, and the year looks set to finish with a flourish.
We commented in an earlier article (The future's bright – intouch Spring 2015) that we felt optimistic about the year ahead, and as the headline figures show in the latest residential market survey from the Royal Institution of Chartered Surveyors (RICS), it seems our optimism was not misplaced.
Good news
In September, the number of house sales rose at the fastest pace for 16 months; the fifth month in a row that sales have increased. The North, East Anglia and Scotland saw the sharpest rise in sales, and only in the East Midlands region did sales drop slightly during September.
This rise in sales is consistent with an increase in mortgage approvals too, which is at an 18 month high and up 12% compared to a year ago. Encouragingly, a much higher proportion of these approved loans have been for buyers with small deposits, compared to any other year post-recession. This has had a knock-on effect for first-time buyers, in particular the period from May to August 2015, which saw a jump of 27.4% in first-time buyer sales.
But...
There's always a 'but', and on this occasion, it's the demand for housing outstripping the supply that's causing some concern in the property market.
Recognising the problem, the Government announced in its Autumn Statement a pledge to double the housing budget, in a bid to help create 400,000 affordable homes by 2020. Chancellor George Osborne revealed in November's statement that £2.3 billion will be given to developers over the next five years to provide a 20% discount on starter homes for first-time buyers.
Many industry commentators have stated that they think the Government's plans don't go far enough, and while that remains to be seen, it is at least a step in the right direction.
Cheers!
All in all then, there are plenty of reasons to look to the forthcoming year with relish. RICS is predicting that transactions will rise at a "robust pace" across the UK throughout 2016, and that's an opinion we're happy to align ourselves with.
Of course, another reason for us at Countrywide to be cheerful is the continued support we enjoy from our customers, and for that we'd like to say "thank you". It just remains for us to wish you all the best for the festive season and we hope you enjoy a fruitful and prosperous year ahead.